WHY you need to take this step?
Urbanespot's most important capability is delivering first party, in-store customer data. We help you measure the results in the terms that matter most to businesses. We bring you the agility to read these results, quickly evolve your strategies, and check the impact on results again in real-time.
WHAT do you need to take this step?
Just two things.
STEP 1:  About 10 minutes of your time and attention.

STEP 2:  The Urbanespot Dashboard, open on your laptop or PC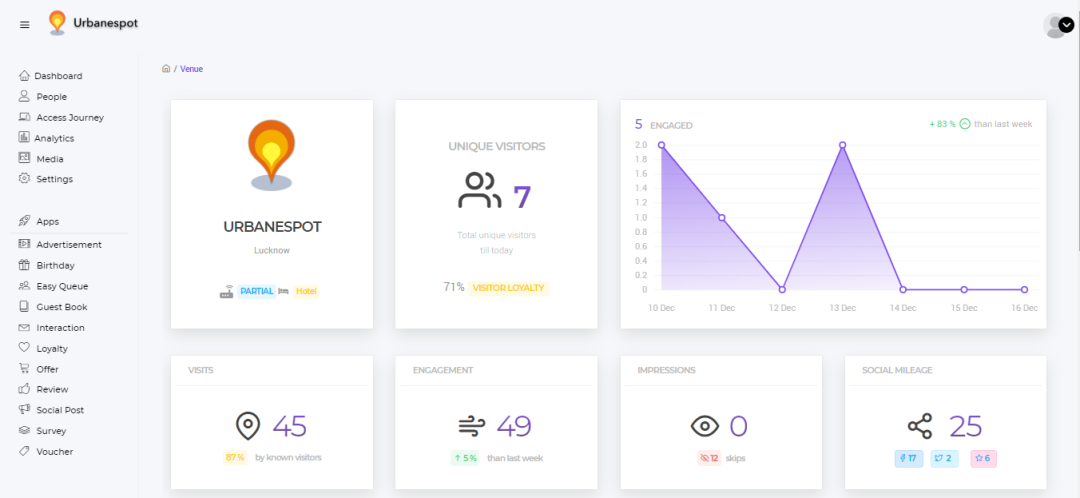 HOW do you complete this step?
Check these things out on your dashboard-
1.    Unique Visitors
2.    Engagement
3.    Visits
4.    Impressions
5.    Social Mileage
6.    Top Visitors
7.    Autopilot
---